Puffy 3 Tones

Our Price:
USD 4.90 / bottle (1 piece in a bottle)
Type: One Year Disposable
Manufactured by: The Dolly Eye
In Stock: Shipout within 3 to 5 business days

Puffy 3 Tones Contact Lens Information:-
Water Content:
42%
Material:
58% Poly/2Hema
Made in Korea
CE 0120, ISO13485, Korea GMP
Packaging:
1 piece in a bottle
Lens type:
One Year Disposable
Puffy 3 Tones contact lenses comes in 6 shades of color distinguished in its design and 3 tones color. In concert recognizing contact lenses as one of the main highlights in fashion and design. Puffy 3 Tones contacts is designed in diameter 14.5 mm suitably designed for those who are sensitive to matching contemporary colors as part of the fashion and design.
Puffy 3 Tones give u that big eye effect in spectacular and vivid way. With its new advanced material, Puffy 3 Tones give greater comfortability and eyes don't get dry.

Puffy 3 Tones lens is free from heterogeneous discoloration after wearing, so it continuously give comfort and you can naturally express your new image.
Puffy 3 Tones Pictures-
click on picture to enlarge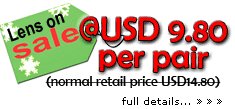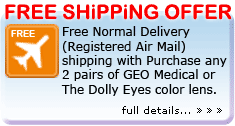 SHOPPING CART
now in your cart:

0

items

MEMBER SIGN IN